Sports Retirees Rate as Risk for Depression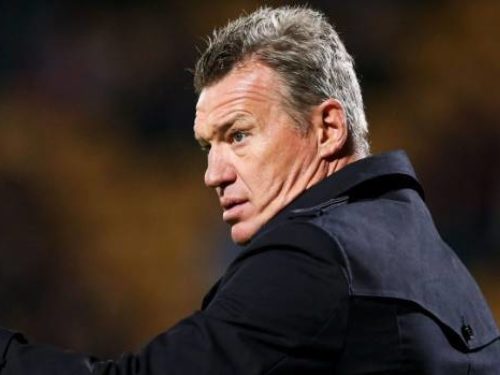 https://www.stuff.co.nz/sport/...
Article by Olivia Caldwell, August 1 2017, as shared from Stuff.co.nz
Photo - Hagen Hopkins
Young sports men and women are at risk of depression after they leave professional sport, according to the Mental Health Foundation.
Earlier this year New Zealand Rugby (NZR) released a wellbeing programme to help players deal with the difficulties of a professional sporting environment.
However, sportspeople at risk of depression towards the end of their careers with Kangaroos rugby league star Greg Inglis a recent example, Mental Health Foundation of New Zealand (MHF) spokesman Shaun Robinson said.
NZR's Headfirst campaign began in March and is targeted at players' wellbeing. The website gives tips on how to deal with stress, anxiety or identity crisis while also offering players a place to reach out and get the help they need.
New Zealand Rugby released a statement earlier this week which highlighted the organisation's investment in the initiative.
"NZR invests significantly in our holistic education programmes and wellbeing initiatives like Headfirst which we believe support players to develop awareness and transferable attributes during their careers, which in turn should assist transition to life after rugby."
"Players are encouraged to proactively plan and develop a transition plan."
NZR's medical chief Ian Murphy said while the Headfirst campaign was aimed at current players, help would be provided if a former player reached out.
Links have been made between former players' depression levels and head injuries during their careers in various studies, however Murphy said there was no reputable research on the long-term effects of head injuries yet.
The Mental Health Foundation of New Zealand (MHF) said it was a positive step for a sports organisation to address the issues that many athletes may face in professional sport - especially after their careers.
Spokesman Shaun Robinson said it was not uncommon for anyone to suffer from depression after a job loss or retirement, but this was heightened for many sports professionals as they go through the process at a younger age and often do not have the skills or training to transition to a new line of work.
"Any one of us are more likely to feel mentally distressed when our job ends, we have an injury that makes us unable to work, our career changes or when we lose our job we lose the idea of purpose in our lives.
"One reason why many athletes experience depression after leaving a top-level sport might be because of the immense lifestyle change that retirement brings to their lives. Retirement is ranked 10th on the list of life's 43 most stressful events."
On the Holmes-Rahe Stress Inventory from the American Institute of Stress, retirement rated well above the stress levels caused by a death of a close friend, pregnancy, health problems and problems with the in-laws.
While the checklist was published in 1967, the health foundation refers to it as relevant but flawed.
"Retirement is a transition period and depending on how well that transition goes, it can have a large impact on the wellbeing of the person and their family," Robinson said.
"What might be unique to top level sports athletes, in regard to retirement, is that generally their retirement happens early in life for them, compared to most working citizens. Planning for retirement at 60 years old is expected, planning for retirement at 35 isn't as common." 
Every year one in five New Zealanders can experience a mental illness and those going through stress are more likely to experience mental distress.
Robinson said one way to provide support for retired athletes is to actively prepare them for change and help guide them towards friends, family or being active in a new way other than their sports profession.
He said retirement was a big issue all sports should be aware of.
"Retirement, forced or voluntary, has a huge impact on any person and their family, which can lead to mental distress. Experiencing a huge life change, such as retirement or loss of a job, can impact our wellbeing and for each one of us to transition through a stressful event, we need the support from our friends, whanau, employer, and community."
 - Stuff.co.nz
https://www.stuff.co.nz/sport/...
Make Enquiry ▸